I haven't been around much of late – long story – quite dull. However one simple pleasure since I've been absent was taking some pics of these excellent Classic Doctor Who Cybermen figures (see below and behind the Cut)
Also "hello" to
gingerelanor
who has randomly stumbled across this journal ! Thank you kindly for you nice comments.
;
'Tenth Planet' Cyberman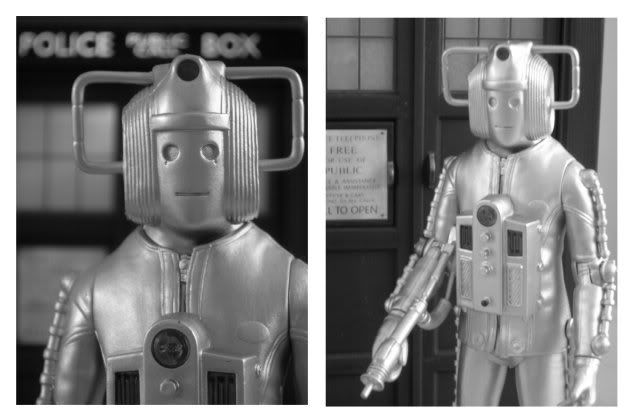 'Invasion' Cyberman (the ones famously seen coming down the steps outsde St Paul's Cathedral)
Tomb of the Cybermen

A sequence of hastily taken shots to recreate Cybs emerging from his Tomb !
Cyberman and Cyber Leader Build a figure (assembled from componants of each of the four other cybermen) from 'Tomb of the Cyberman'