Bloomin' typical isn't it.
Back to work on the day that it snow's !!!!
Had this happened last week I'd have been able to go out for a long walk and take my camera with me. As it is I suspect this mornings journey to work will be wretched !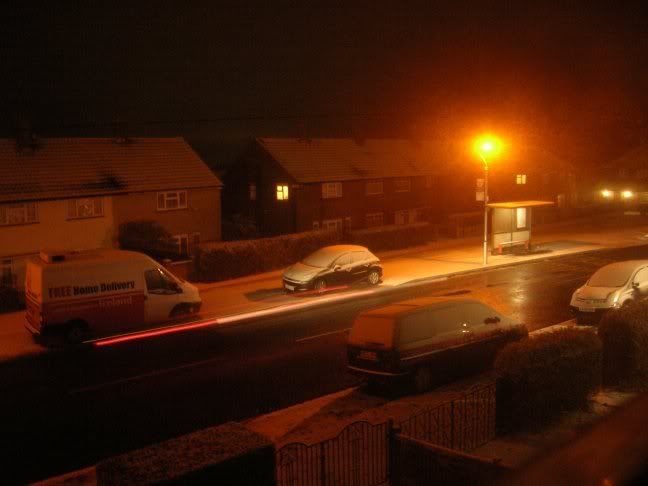 Only snaps....but very pretty.
I'm sure Telemeister will be amused to learn that this 'snow fall' (AKA a slight dusting) has triggered weather warnings and multiple transport delays and warnings......and the temperature has risen from -5c to 0c. The weather men and women are all very excited !
Unlike Telemeister I won't need a snow plough to clear the drive....I could probably clear it with a dustpan and brush....Marvel at the snow drifts measuring 2 centimeters deep ! and ensuing travel chaos !!!!