Hugh Hefferlump…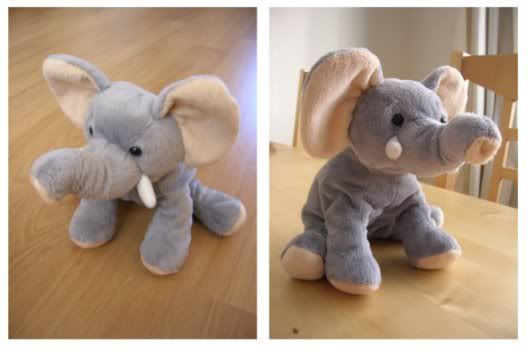 On my return from the USA he was wandering around the front garden of Chateaux Fencingsculptor, having most likely escaped from the mitts of some snotty brattlet who happened to be passing.
I stuck him on top of the hedge but no-one claimed him and after a few days he was looking a bit grass stained /muddy…after he was thrown back into the garden by passing hoodies/locals…..
So at the weekend he was unceremoniously bunged in the the washing machine… from which he emerged looking far happier ! But now he needs a home.
I'm clearing out a load of stuff from the loft and will take it up to the charity shop….. Hugh can join the pile of Dr Who Videos and old comics….