The New Argos Home Shopping catalogue was published on Saturday and in it were a number of new Doctor Who items.
One item that I deffinately won't be purchasing is this interesting piece...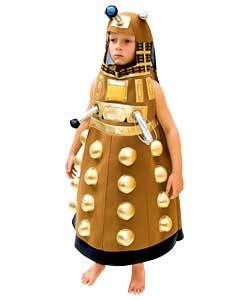 Deffinately more HU-MIL-IATE ! than EX-TERM-INATE !
Poor kid doesn't exactly look that chuffed to be wearing it either....