So this is a newly discovered species is it ?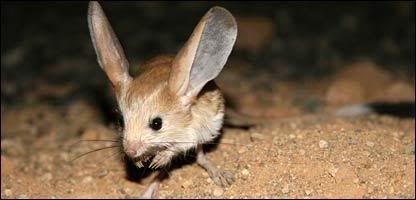 Shoot....
Someone had better tell these guys who addopted the little critters cousin as their mascot ...
Seriously though I can't believe that this little fella has never been seen before ...... I would swear blind I've seen pictures of the cute little fur ball, as I thought is could form the basis for a cute little creature FX design.....
Still maybe false memory syndrome...and maybe the little fella
is
camera shy .....what with all the other Jerboas picking on him for having enormous ears !