I'm first to post and I've posted about as big as you can get ! :oP biggest !..so no stealing!
I see that the BBC has posted a couple of new pics from Season 4 of Doctor Who confirming that an old species of adversary are back !!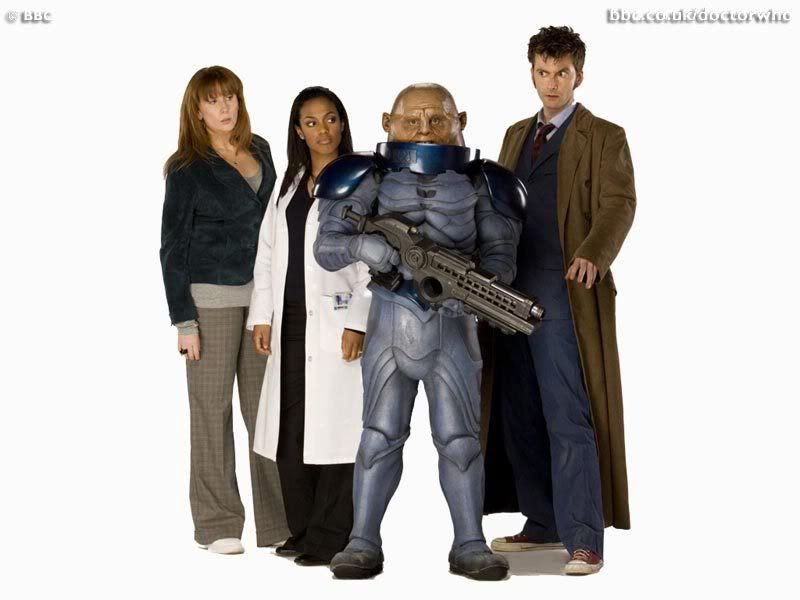 and a little closer…
Looks like quite a good re-imagining to me ! (he's a bit on the short size though...)
Scarily though since the release of the image at midnight on Saturday there have been 15 pages or 567 posts of people going...nice...I'm not sure....interesting.....what's Donna wearing !....Donna looks hot....David looks hot....
I have been out geeked !