Bit of a crammed weekend.
Saturday I went round to the folks' place and spent the morning and most of the afternoon filling a skip and landscaping and helping them build a fairly humongous rockery.
Then in the evening Sharon came over and we had pizza and a natter before heading off to the cinema to watch Elizabeth The Golden Years.
The film was ....different....same cast, same director same producers...but stylistally very very different from the first film. A lot of people had issues with the historical accuracy of the first film...and I think they'll have even more with this sequel as the film makers took a lot of liberties.
On our way to the cinema Sharon said if she'd thought about it she'd have got some sparklers ...so en route we called into Sainsbury's an picked up a couple of packets...
So after Elisabeth at about 11:30 we had big mugs of steaming tea and SPARKLERS !!!!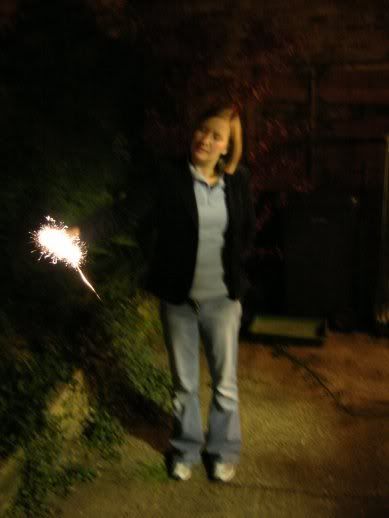 Shiny !